We have some great news for those of you looking for an eCommerce solution.  We've expanded our eCommerce options to include BigCommerce templates.  All of our boutique templates at My Quick Boutique now come with the option to upgrade the template to Big Commerce.


I used to think that I would find the PERFECT cart solution out there – but the bottom line is, different boutiques and stores have different needs – take a look at what Big Commerce has to offer – it may be your perfect choice.  With the upscale features of the cart system and a fantastic BigCommerce template design from My Quick Boutique, you'll have the perfect online store!  We also offer custom boutique web design featuring BigCommerce.
We just finished a redesign using Big Commerce.  Check out Southern Tots brand new site at http://southerntots.com.  We also finished up a new Facebook Timeline M2M design, check it out here: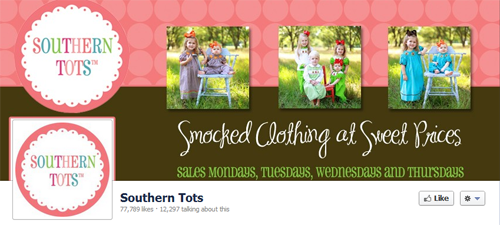 Need a new Facebook timeline and banner design – take a peek at our M2M options at My Quick Boutique.  Not quite what you're looking for?  Consider a custom boutique web design from Modern Sugar.  Fill out our design questionnaire for a free consult.