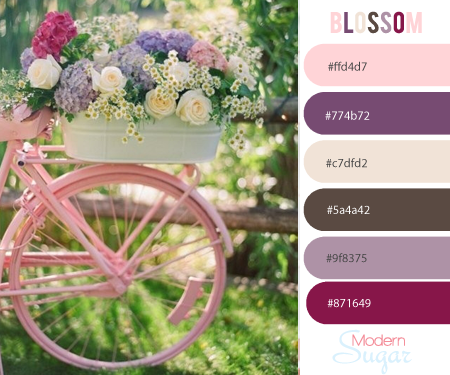 Blossom is pre-made OOAK boutique web site template from My Quick Boutique.  This template is an exclusive design, which means it will only be sold once.  I've included the inspired color scheme that I used as a basis for this, although I was lucky enough to find a graphics set that matched it almost exactly.  Some extra graphics will also be included with the design as a bonus!
I love how PRETTY Blossom is.  It combines one of my favorite color palettes, pink and purple.  You can use Blossom with any of the compatible hosts at My Quick Boutique, including 3dCart, which is a fantastic cart that has tons of easy to use features.  The package includes everything you need to open your online boutique! No HTML knowledge required!  Blossom features a customized header, custom front page and installation onto any of our compatible hosts.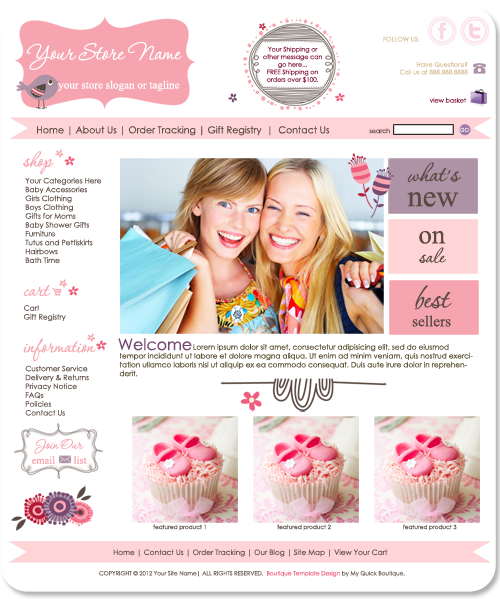 Not quite what you're looking for?  Consider a custom boutique website design from Modern Sugar.  Fill out or design questionnaire for a free consult.
Pink Pedal Pusher Photo courtesy of Indulgy.