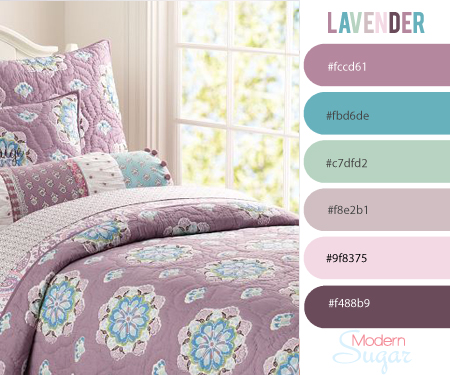 I could literally spend hours looking at children's and baby bedding.  The colors and combinations are always so much more inspiring than what is out there for adults.  Hence my latest inspired color palette – Lavender.  These colors are very close to what my daughter chose last year for her room makeover…I wish she'd give up the turquoise blue zebra stripe comforter for this, but I have a feeling I'll lose that battle pretty quickly!
Look for these pretty colors in our next boutique website template from My Quick Boutique…should be out later today.  We will also do some color packs for our etsy boutique designs!  Or maybe this is the perfect color combination for your boutique web design project – contact us and let me know!
Photo courtesy of Pottery Barn Kids.