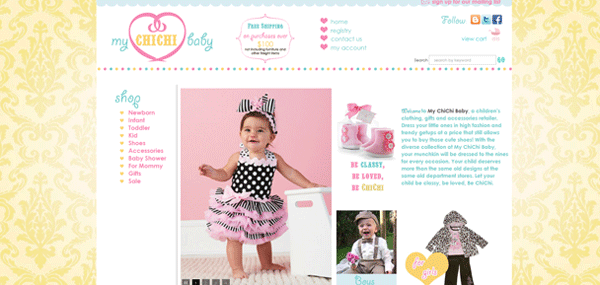 Project Details: A full custom boutique web design setup on 3dCart.  Melissa had an existing logo that we did a makeover on and then designed her modern, chic children's boutique website around it.
Reserve Your Spot Today
Ready to launch your boutique website. Check out our current boutique web design packages and contact our office today at 800.731.0577, or fill out our design questionnaire for a free web design consult.
Visit: mychichibaby.com