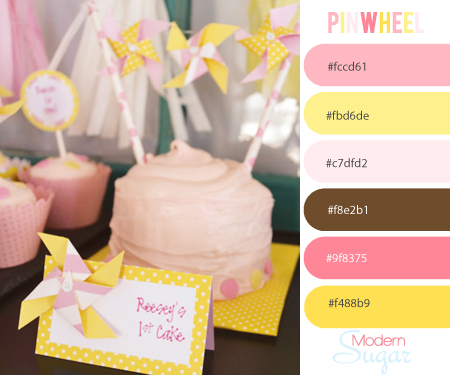 I love, love, love this color combination.  I can remember buying Delia the entire Gymboree lemonade collection because it was made up of these beautiful shades of pink and yellow.  Throw a little brown in to even out the color palette and you've got the makings of a beautiful boutique web design!  Not to mention the color combo is perfect for birthday parties and cupcakes!
Look for these pretty colors in our next boutique website template from My Quick Boutique…should be out later today.  This one will be a OOAK design, sold only once…and super cutesy, pretty, and well…perfect!
Just listed!  Checkout the premade boutique template Pinwheel!
Photo courtesy of Hostess with the Mostess Blog.