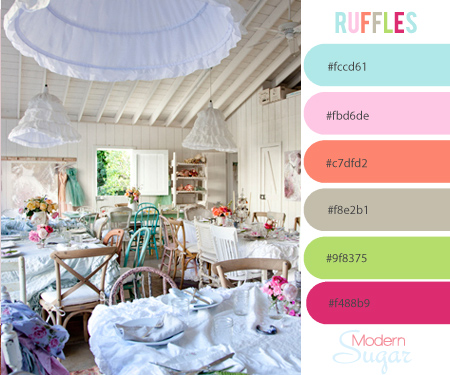 I just love this picture, with the ruffled shades, lots of white and bright pretty spots of color!  I knew the instant I came across it that it would inspire a new website design.
With this design, we're trying something a little new.  The boutique website template I created, Ruffles, will be sold exclusively on 3dCart.  I'm very excited to let the super capable team at 3dcart have at it with this template.  You can still get any of the M2M items or upgrades off of My Quick Boutique – but to purchase the template you just need to go to their site HERE.
There is also a second colorway for this pre-made template – Gelato…which I hope is out very soon.  Just waiting for the green light from the 3dcart team and then I can give you links.  Gelato is a bit softer, more muted, but just as stylish.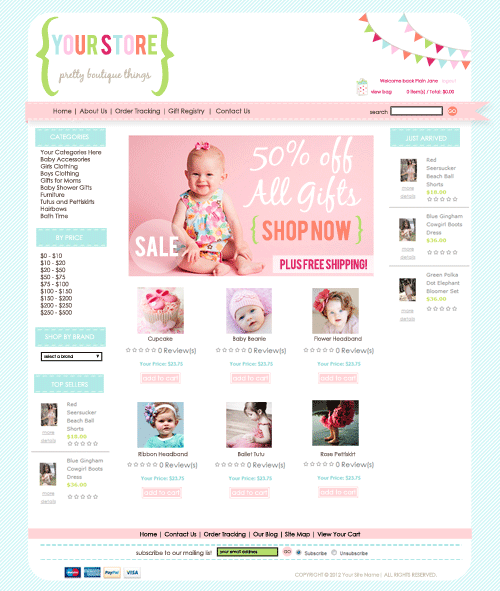 If this boutique website template isn't quite right for you – check out the other affordable website templates at My Quick Boutique or consider a custom boutique website design from Modern Sugar.  Fill out our design questionnaire for a free consult.
Boho Bedroom Photo courtesy of Rachel Ashwell Shabby Chic Blog.